Best Gas Grills Guide 2022
Today's market is full of various gas bbq grills to suit just about any particular grilling need. If you have been around the bbq and smoking community for some time, you must have heard of Weber gas grills. But then there are also dozens of other big names out there like Brinkman, Char-broil, Holland, and many more.
For an average consumer, just trying to figure out which gas barbeque grills to buy among the sea of available manufacturers is already a challenging and time-consuming task. Not to mention that some best gas grills also come in different varieties. Each has unique characteristics for specific cooking styles.
If you are new to this whole outdoor gas grill recreation, it's simply natural to first get to know what kinds of gas grills are being sold and which would likely fit your needs the most. Only then should you start looking into specific gas grill makes and start comparing them head to head.
Do you own a grill? Share your experience on Consumer Reports on Gas Grills page with the world and have your own review webpage right here!
To give you a better understanding of available gas barbeque grills currently sold in the market, we break them into different types of gas grills based on their fuel types and uses.
Related reading: Infrared Gas Grill Pros and Cons
Types of Fuels for Gas BBQs
Propane Gas Grills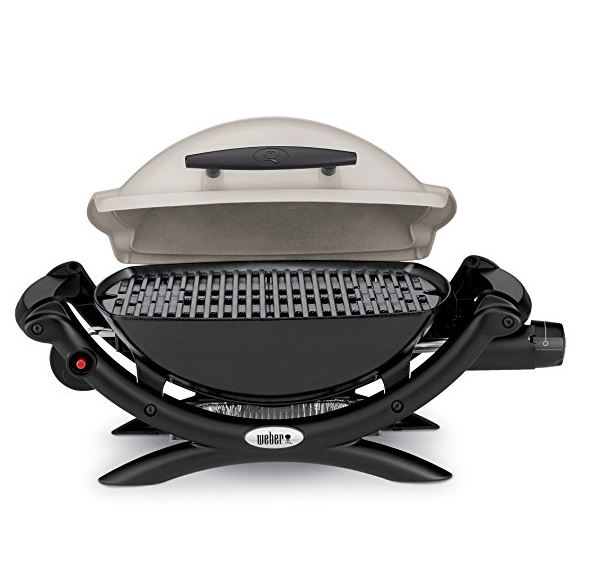 Propane gas fuel is also known by the name LP (Liquid Propane) tanks. These types of barbeque gas grills are very popular amongst grilling enthusiasts. Its main advantage lies in portability and ease of use. If you happen to own one of the portable gas grills like Weber Q-1000, all you have to carry is a light disposable propane gas tank that will last for hours, ready to cook great pork chops, beef steaks, or chicken fillets when you are out in the wild enjoying barbecue grills with your friends.
The downside is that if you don't travel a lot, propane gas grills can be expensive when used frequently. That's when the next solution comes into place.
Natural Gas Grills
Unlike propane gas, natural gas fuel is limited to most in-house use, where you need to have preinstalled natural gas pipe that's ready to be plugged into the gas burner valve. But this type of fuel will prove to be much more economical and efficient for each BTU (British thermal unit) of burning power. In the long run, they'd only cost one-third of what you'd pay for portable propane grills.
Even though most quality natural gas grills come at a higher price level (between $500 -$1500), the barbeque cooked with natural gas always has a unique taste that can not be achieved using LP gas tanks.
Types of Gas BBQ Grills
Infrared
The infrared grill actually uses the same propane or natural gas source. The only difference is that instead of heating food with hot air from burning the gas, they burn the metal grate or porcelain-enameled cooking surface to produce thermal radiation (the red-wavelength light that is invisible to our human eyes but is very efficient at transferring heat).
This cooking method produces almost instant heat and even temperature distribution across the whole cooking surface, great for quick searing of steaks, burgers, or thick slices of meat.
The infrared grills have found many uses by chefs in commercial setups, such as in bars or restaurants.
Outdoor
Many outdoor barbeque grills can run on both LP and natural gas fuels. These are often full-size gas barbeque grills with many essential features that make the cooking process simply a breeze, even for beginners. Most are preinstalled with a push-button or electric ignition system that takes away the tedious task of using lighter fluid or fire starter typically associated with charcoal smokers. They also come equipped with a temperature gauge that lets you monitor the process and adjust accordingly to grill or roast the tastiest succulently cooked turkeys.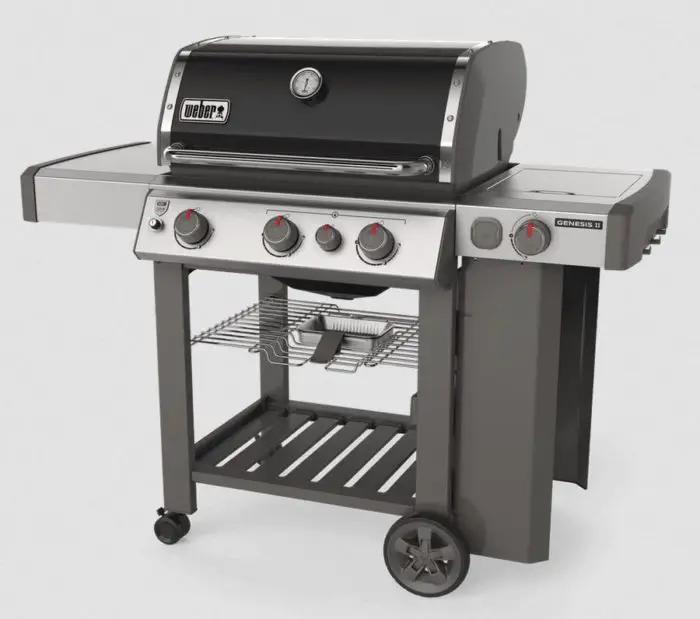 I am considering buying Weber Genesis II E330 grill for my home. I became interested in grilling recently, so I thought of purchasing a grill that I can use at home. I would definitely like to practice my grilling skills and be able to cook food to perfection. I know that there are a few techniques that I should keep in mind, but I will have to practice these if I want to improve my skills.
I read about grilling tips online and came across an article discussing what some of the best grills are for beginners. It is the E330 grill that got my attention mainly because of its modern design. It has excellent features that are easy to use, and aside from that, it has a stylish design and a product that you would want to display at home. I really can't wait to buy and try using it.
Indoor
Often come as portable propane grills at an affordable price range of under $300. Compared to their outdoor counterparts, these compact-size units lack the cooking power to properly sear good-sized BBQs, like beef steaks, full-size chicken or salmon fillets, and other seafood dishes.
While a good quality indoor gas grill also has all the convenient features like easy ignition and heat control, it might lack accuracy. Another common issue with cheap indoor grills is the uneven heat distribution, which many consumers have complained about a lot.
In Summary
Above are popular types of gas barbeque models you will most likely encounter when shopping for gas bbq grills. Having decided which one is the best for your grilling needs, the next step is to look at different gas grill brands to narrow down the list of possible makes that you consider buying. Our Reviews by Brands to the left have the list of best-rated and top popular choices by fellow barbecue lovers, just like you.
Related Articles